Positive Pages
In the article and video above, we talk about the importance of a positive attitude! But HOW can kids start to have a positive attitude? They can start with POSITIVE PAGES! This is a riff on the idea of a gratitude journal. But the idea is to train kids to see the positive side of things.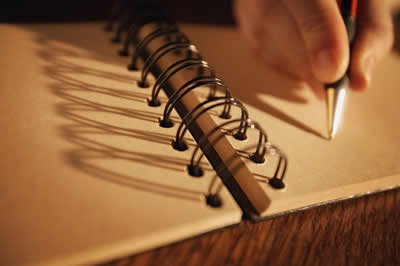 Before bedtime they're going to write down in a notebook or journal THREE good things about that day (They can write more than that, but they have to come up with at least three). For example…
I had fun with my friends.
Mom made my favorite dinner.
I figured out a homework problem that I was having trouble with.
(They don't have to be big. It can be as simple as "I saw a butterfly on the way home from school). 
This is the perfect way to end the day and flip attitudes from negative to positive. 
Note: Are you feeling less than positive yourself? Try this for a few nights and see how much better you feel.